At Greenbook Design we host several events throughout the year. Our main event is First Friday! What is First Friday?
On the first Friday of each month, we open our showroom in Uptown Shelby, NC which comes alive for a casual evening of experiencing music, food and occasionally arts & crafts. Every month – year round – mark your calendar to join us!
Interested in renting the showroom? Baby Shower, Bridal Shower, Luncheon or business meeting, Contact [email protected]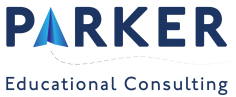 May 20, 2019
doors open at 5:30  (Wine and snacks)  Session begins at 6:00 pm
The college admissions process grows more complex every year.
Parker Educational Consulting will help you navigate this maze both by helping you find the schools that are right for you, and by helping you present yourself as the right student for them.
Make plans to attend this very informative FREE hour session about college admissions!
A Pinch of Salt – Cooking Class
2 Cooking classes offered in May – featuring Charmane A. Skillen Founder & CEO of s.a.l.t. sisters.
Thursday May 23, 2019  6:00 pm – Limited tickets (12 seats)
Friday May 24, 2019  11:00 am – Limited tickets (12 seats)
This is a ticketed event – Link to purchase tickets  – Click here!
Hosted by Uptown Olive Oil & More & s.a.l.t. sisters.
Location: Greenbrook Design Showroom – Walker Woodworking kitchen.
Soiree, pronounced "swah-RAY," is a French word.
Soir means "evening" in French, and soiree is literally an "evening party."
Join us for a fun filled evening celebration of summer with jazz music and refreshments.
Do you know all that Cleveland County has to offer in the way of food? We are proud of our county and all the varieties of food that are represented here. Learn more about how you can partake in this scrumptious event that is presented by Greenbrook Design.
Shelby Alive
Uptown Shelby Association will be offering outdoor concerts that showcase the heart of our city and bring people together. The concerts are held on the fourth Tuesday of each month. This year enjoy the music under the festival of lights at the City Pavilion which is located at 126 W. Marion St. Make plans to attend one or all of the concert dates with your family and friends!
May 23, 2019
June 27, 2019
July 25, 2019
August 22, 2019
The year is yours, what will you do with it?
Our "First" First Friday was a success!
Photo Credit: Ben Godfrey taken from the top of The Campbell Building.
Unwrap the sweetness at Greenbrook Design!
Who doesn't love a good wine and chocolate pairing? Have a fun date night on us!
Looking for the perfect appliance in your new home or remodeled kitchen?
Join us for a fun evening that includes a cooking demo and a question and answer time.
Networking Opportunities Await! 
First Friday opens new doors for students & businesses. Join us for all the fun!
" When opportunity knocks on your door, always be willing to take a chance, because you never know how perfect something could turn out to be."
"Let's TACO bout a party!"
Taco bar, music & pottery makes for an exciting FIESTA all in one Friday night!
Visit Us in Historic Shelby
112 N. Lafayette St., Shelby, NC
980-404-9600
Showroom
Call & schedule a showroom tour!
980-404-9600